Shout out to Jaron L. from Mrs. Simpson: Someone else's football keeps falling off their locker. He got tape and fix it. Thanks Jaron!

Have a safe and happy Thanksgiving! See you on Tuesday.

The 2022 Buckeye Yearbook was inducted into the Walsworth Gallery of Excellence. Our book will be shared with students and advisers all over the country. "Yearbooks like yours set the standard for scholastic journalism. You inspire so many others with your quality publication, which demonstrates a mastery of many key elements of yearbook. Our Gallery of Excellence is comprised of an elite group of the highest caliber yearbooks we print, and we congratulate you and your yearbook staff for achieving this distinction. [...] Achieving this prestigious honor is a testament to the hard work, dedication, and talent of your students." -Letter from Walsworth President Don Walsworth These Buckeye Staff members did such a great job!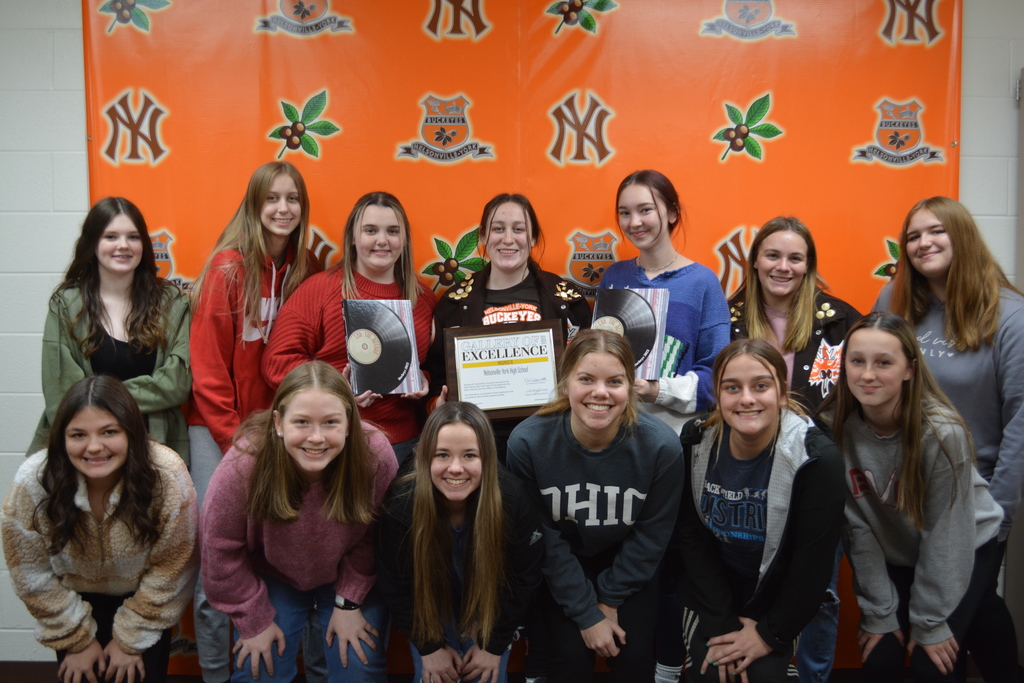 Parent-Teacher Conferences are Thursday, November 17, 4-7 pm. No appointment is necessary. We look forward to seeing you.

Shout out to Shae S. from Mrs. Simpson! Shae found money in the hallway and turned it in. Thanks Shae!

Shout Out to Noah P! A Coal Grove High School parent thought enough to share good news with us after the Buckeye Classic Marching Band Invitational. One of their musicians left a djembe at school. They notified Noah of this. He made sure that they had the drum from Nelsonville-York to use. "You have a great student in Noah. He acted professionally and was incredible." Thanks for all you do Noah!

Reminder: All buildings will dismiss at 1:30pm on Thursday, Oct. 20th. School will be CLOSED Friday, Oct. 21st and Monday, Oct. 24th for Fall Break

Junior Parents: Student deposits, refund waiver and online registration for the Washington, DC trip are due Monday, October 17. The deposit and refund waiver can be turned into Mr. Conroy. If you need more information you can find it on the school website, the class of 2024 NY parents Facebook page and the junior class google classroom. Thank you. Have a nice day.

Washington, D.C. trip information for juniors only.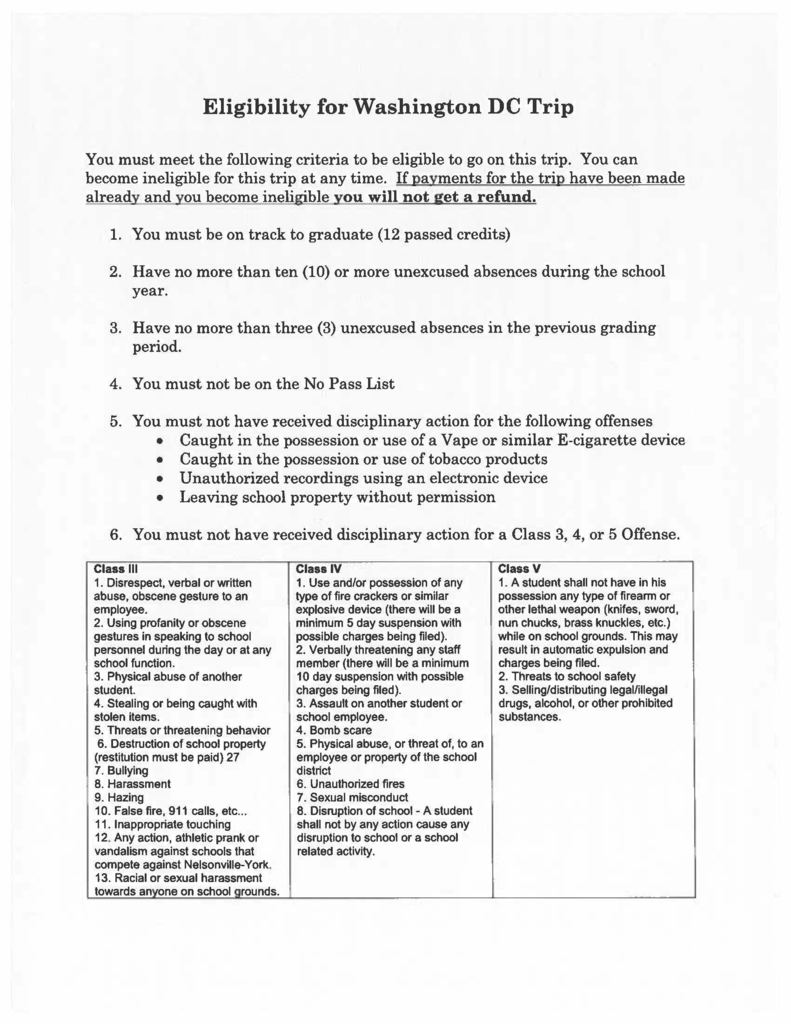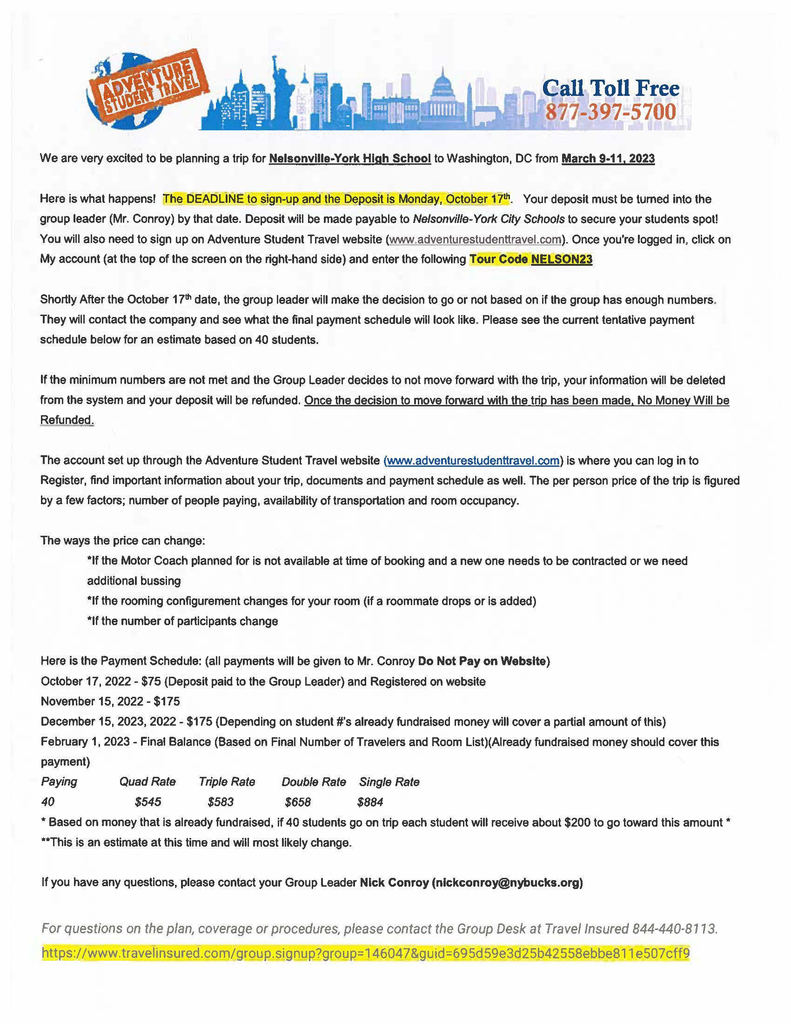 Junior parents and students: We are planning to take any junior, who is interested, to Washington, D.C. in March. There is a mandatory informational meeting on Wednesday, October 5, 5:30-6:30 in the auditorium. Cost, dates, etc. will be discussed at that time.

The homecoming dance will be held on Saturday, October 8, 7-10 pm in the high school gymnasium.

Attention parents/guardians: Just a friendly reminder that if your student will take a daily medication OR have an as needed medication to be kept at school (including those who self carry their inhaler or Epipen), we MUST have the order filled out and signed by their provider AND the parent/guardian beforehand. You can find the paperwork on the school app, under resources and then click on District Nurse. If the order needs to be faxed to Nurse Autumn, the number is 740-753-6207. Please also be sure that the medication is in the original bottle/package and that it is not expired. You may call Nurse Autumn at 740-753-6210 with any questions or concerns.

High School schedule changes are as follows: Seniors - Tuesday, August 16, 10am-noon; Juniors - Wednesday, August 17, 10am-noon; Sophomores - Thursday, August 18, 10am-noon; Freshmen schedule changes will be the first week of school.

Nelsonville-York High School volleyball players enjoyed a break in practice to play volleyball with Mech-Kar participants. Both groups enjoyed the fun!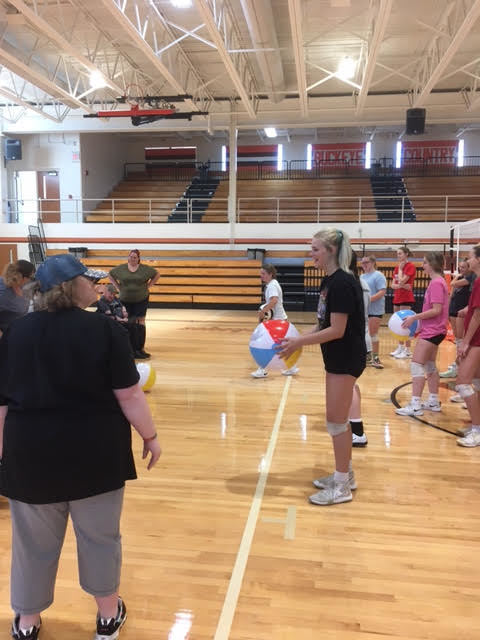 Make sure to download our new app!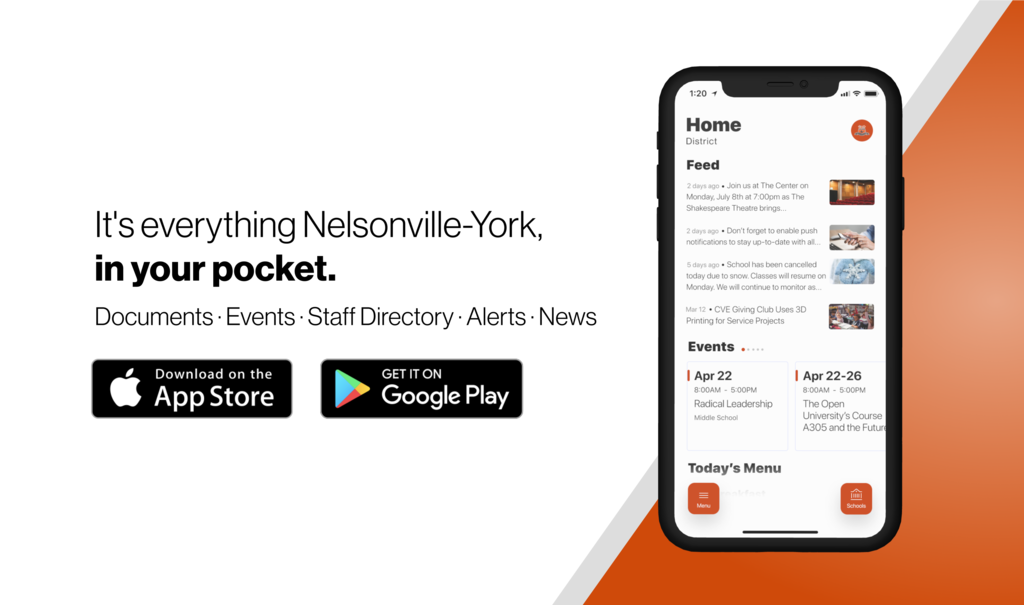 We would like to Congratulate both the boys and girls Track and Field teams. The boys brought home a district Championship and the girls were district runner ups. It's been a great Spring Sports season at Nelsonville-York. Let's keep that momentum going.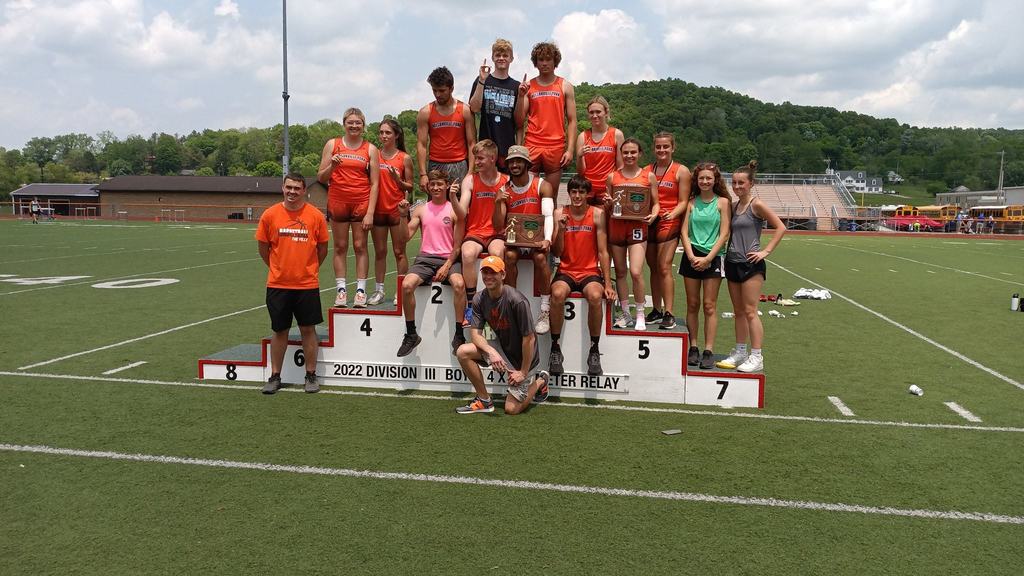 It's almost that time Buckeye nation!